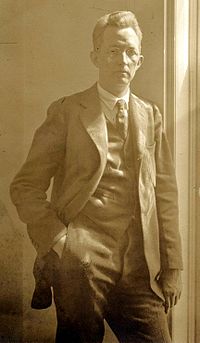 Charles Sheeler, (born July 16, 1883, Philadelphia, Pa., U.S. — died May 7, 1965, Dobbs Ferry, N.Y.), American painter who is best known for his precise renderings of industrial forms in which abstract, formal qualities were emphasized.
Sheeler studied at the School of Industrial Art in Philadelphia and then at the Pennsylvania Academy of Fine Arts. He contributed six paintings, mainly still lifes, to the New York Armory Show of 1913.
To make a living, Sheeler turned to photography about 1912. Initially he worked on assignments from Philadelphia architects. He moved to New York City in 1919 and the next year collaborated with the photographer Paul Strand on a film, Mannahatta, a study of the buildings of the city. During the early 1920s he received recognition for both his paintings and his photography. In 1927 he made an outstanding series of photographs of the Ford Motor Company's plant at River Rouge, Mich. This assignment was followed in 1929 by a series on the Chartres cathedral, France.
In 1929 he painted one of his best-known pictures, "Upper Deck" (Fogg Art Museum, Cambridge, Mass.), which has been acclaimed for its pristine, geometric surfaces. "Rolling Power" (1939; Smith College Museum of Art, Northampton, Mass.), another major work, emphasized the abstract power of the driving wheels of a locomotive. Sheeler also treated architectural subjects in his abstract-realist style. His later works tended toward a less literal rendering of their subjects.