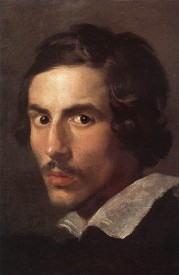 Michelangelo: In full Michelangelo di Lodovico Buonarroti Simoni (b. March 6, 1475, Caprese, Republic of Florence [Italy] — d. Feb. 18, 1564, Rome), Italian Renaissance sculptor, painter, architect, and poet who exerted an unparalleled influence on the development of Western art.
Michelangelo was born to a family of moderate means in the banking business. He became an apprentice to a painter before studying in the sculpture gardens of the powerful Medici family. What followed was a remarkable career as an artist in the Italian Renaissance, recognized in his own time for his artistic virtuosity. His works include the "David" and "Pieta" statues and the ceiling paintings of Rome's Sistine Chapel, including the "Last Judgment." Although he always considered himself a Florentine, Michelangelo lived most of his life in Rome, where he died in 1564, at age 88.
"I cannot live under pressures from patrons, let alone paint."
            — Michelangelo, quoted in Vasari's Lives of the Artists
[The image at right, the portrait, is a self-portrait painted by Michelangelo in early 1500's.]
From October of 1916 through January of 1917, Rudolf Steiner gave a series of nine lectures known as the Art Course. These lectures were given the title of: The History of Art. Click here to discover what Steiner said about Michelangelo in the first lecture, or in the entire lecture series.