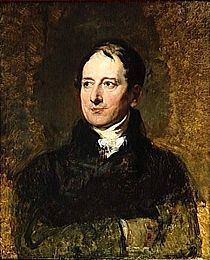 François Gérard was born in 1770 in Rome into the family of a French clerk/officer of the French Embassy and an Italian mother. He grew up in Rome and love for Italian art later influenced his own paintings. Around 1782 the family came to Paris, where François studied in the studio of the sculptor Augustin Pajou. At the age of sixteen, Gérard entered the studio of Jacques-Louis David and soon became one of his favorite pupils, specializing in portraits.
In 1790, after his father's death, Gérard traveled to Italy, where he married his mother's younger sister. After his mother's death, which followed soon, he took care of his younger brother. At that time Gérard mostly earned a living by illustrating the works of Racine and Virgil.
He tried himself in painting historical scenes, and won the competition to commemorate the meeting of the National Assembly of 10 August 1792.  His first real success was at the Salon of 1795 for the work Belisarius Carrying his Guide after he was Bitten by a Snake. The miniature painter Jean-Baptiste Isabey (1767-1855), who repeatedly helped Gérard, organized the sale of the work and in gratitude Gérard painted the portrait of his friend with his small daughter. The portrait launched Gérard's career as a portraitist, whose works were much sought-after because of their naturalism and brilliant characterizations.
For historical and mythological subjects, Gérard based his style on David's Neoclassicism.
Gérard's reputation remained high through the Restoration period. In 1817 he became court painter to Louis XVIII, and was ennobled in 1819. He died in 1837 in Paris.