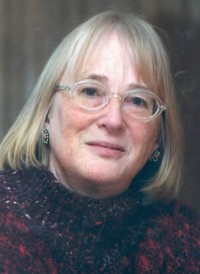 Janet Fish was born in Boston, Massachusetts in 1938 and raised in Bermuda. Fish received a Bachelor of Arts degree at Smith College and a Master of Fine Arts degree at Yale University.
A realist, Fish is well known for her richly executed oil paintings and pastels of glass objects, fruit and flowers. Her work has been included in American Realism, Isetan Museum, Tokyo; Contemporary American Realism since 1960, Pennsylvania Academy of the Fine Arts; and in Real, Really Real and Super Real, a traveling exhibition organized by San Antonio Museum of Art. Public collections include The Metropolitan Museum of Art and Whitney Museum of American Art, New York; The Art Institute of Chicago, Illinois; The Cleveland Museum of Art, Ohio; Dallas Museum of Art, Texas; and Pennsylvania Academy of the Fine Arts. Corporate collections include AT&T, American Airlines, Amstar Corporation, Chase Manhattan Bank, Heublein Inc., and IBM.
Fish won the 1993 American Artist Achievement Award/Oils; an Australian Council for the Arts grant to travel and lecture in Australia in 1975; MacDowell Colony Fellowships in 1968, 1969 and 1972 and the Harris Award, Chicago Biennale 1974.
Tulips in Green Glass, a painting by Janet Fish, was featured on the cover of Watercolor Highlights, published by American Artist, Summer 1993. Watercolor 91, Spring issue, included a feature article, "Janet Fish." In 1987, Burton Skira & Co. Ltd. published the book, Janet Fish by Garrit Henry.
Fish thinks of herself as a "painterly realist," primarily interested in light, atmosphere, motion and lush, saturated color. Motion and energy pervade Fish's compositions. In 1988, Fish turned to watercolors and, in 1991, to collaborative screenprints at the Wing Lake Studio of Stewart & Stewart, Bloomfield Hills, Michigan.
Janet Fish works in her studios in New York City and Middletown Springs, Vermont.